The Camping and Caravanning Club Preferred Dealer Scheme member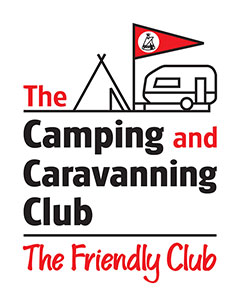 We're proud to join forces with The Camping and Caravanning Club as a chosen dealer for North Yorkshire and the North East in the Club Preferred Dealer scheme.
This new initiative, which launched in February 2016, was built to give Club members access to a trusted and reputable network of dealers throughout the UK.
You'll find us listed as a Preferred Dealer on the Club website: www.myccc.co.uk/preferreddealer.
Club members will also hear more about Ropers Caravan World and the wider scheme in the Club's enewsletters, in advertising, and in its magazine and online publications.
The Club chose to work with us because of our strong reputation for high quality customer service, and our willingness to offer Club members exclusive and meaningful offers throughout the year.
Our current exclusive offer(s) for Club members (is/are):
10% off accessory shop purchases
Servicing at VIP discounted rate
Extended warranty at VIP discounted rate
Bespoke member only seasonal offers on new and used caravans and motorhomes
To take advantage of this offer, you'll need to be a current Club member, and prove this by showing us your membership card at point of purchase.
Join The Camping and Caravanning Club text for your website
The Camping and Caravanning Club was founded in 1901 and today represents more than 500,000 campers, caravanners and motorhomers, so you'll be in great company.
Join the Club at our dealership or online. When joining online select 'Recommended by a Retail Dealer' and enter code 6311 when selecting how you heard about the Club. Members of the Club enjoy the following benefits:
Save up to 30% on more than 100 UK Club Sites
Access to 1600 member-exclusive Certificated Sites
Discover 150 partner campsites in 13 European Countries
Discounted tailor-made insurance products
Specialist breakdown cover with the RAC
Award-winning monthly magazine Camping & Caravanning
Over 3000 camping events run by members for members
Special camping rates for over 60s and families on Club Sites
Plus much more!
To find out more, drop in at our dealership and ask one of our team about the Club Preferred Dealer scheme offer. We look forward to seeing you.